If you are looking for an activity suitable for young and old, you should look for hiking
Hiking – an outdoor activity for both young and old
"Every hike begins with a first step"
Switzerland has always been one of the world's most popular destinations for hiking – and hiking has always been the favorite pastime for the people here. Approximately 44% of the Swiss population between 15 and 74 years of age go on regular hiking trips. And this for a good reason: Approximately 65,000 kilometers of trails lead across the impressive landscapes of Switzerland, allowing to experience and enjoy the beauty of nature.
Thanks to different types of difficulty levels and walking distances, you can adjust your day trip according to your physical condition.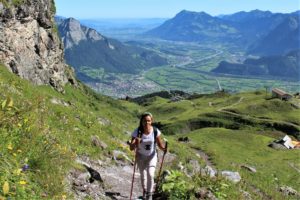 What to consider when hiking
Hiking is an inexpensive and very easy way to do sports. If possible, one should wear comfortable clothes and, depending on the hike, wear good shoes. Apart from that, you should always keep an eye on the weather – cause, who wants to walk around in the rain?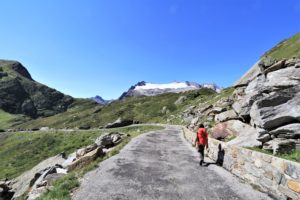 Hiking is not climbing
The difference between a demanding, hasty hike and a simple climbing tour is not very big. Nevertheless, you should not confuse it. There are hikes where you sometimes have to use your arms and hands – more difficult walks. However, these are specially marked with a red and white signal. If you are afraid of heights or are not in a good shape, you should keep your fingers off these hikes. Furthermore there are the blue signposted hikes: These hikes require a keen sense of orientation and knowledge with alpine aids – in other words: here you do climbing!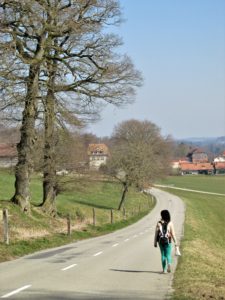 Do it together
Besides the security question, hiking with a group is simply much more fun. Take something to grill, make a fire on the way, talk about God and the world and enjoy a cold beer after a strenuous hike. This is what hiking is about – not just a sport – it´s almost a philosophy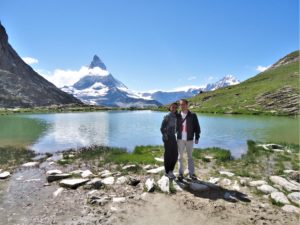 Don´t Hesitate – pack your stuff and enjoy one of the best activities of summer – hiking!
In following video, we present three great hikes in Switzerland: