Sledging like Santa Claus
Sledging – what is this?
Imagine a wheel-less soap-box made of wood that slides in the snow – this is a sled. But how to drive a sled? It is simply: you climb a mountain on foot or catch the funicular and just ride all back down with the "Snow soap-box". The more inclined a mountain is, the more difficult the descent will be, thus requiring greater effort and attention from the driver! Sledging = fun – a lot of fun!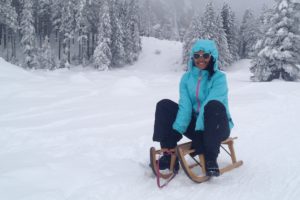 How does a sled work
Sledging is something everyone can learn very fast. The sled has no steering wheel, and the brake is on you. With your feet you can brake, turn left / right and control the speed. Pretty much like the soap-box, isn´t it?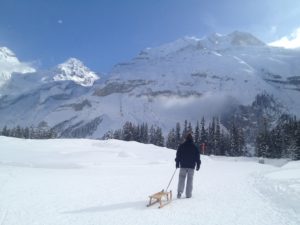 What is needed to ride a sled
You will probably need a sleigh, whether it is your own or rented on the spot. Outside of special winter clothes, including gloves and caps, you also need good waterproofed shoes.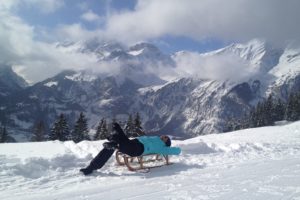 Different options
On full moon nights one can practice this sport with the moonlight reflecting in the snow. 

the mood is

super romantic.

In the night, however, with the use of a lantern to light the way

Eat a delicious fondue at the top of the mountain and after that just driving all down with the sled

It is a much more fun activity when doing it in a group, because who will laugh at you when you fall? Is it not? 😉

Did you like this new version of the Soap-box? Would you like to do this adventure in the snow? contact us and we Might could do together some sledging

Watch here how to ride a sled "Soap-Box"